Today's activities: HS Football championship vs Tiospa Zina in Mitchell, SD 7pm Live streamed at: Liveticket.tv
Today's activities: Football send off assembly at 2pm. Team will leave the school at 3pm and head north out of town on 77. Pack the hwy and show your support.
The 8th Grade Promotion Ceremony will be held Wednesday, June 2, at 2:00 in the Competition Gym. Students are allowed to invite up to 15 guests. Each guest (including all children) must have a ticket to attend. Information and tickets will be sent home with your 8th grade student tomorrow, Thursday, May27.
Congratulations to the Football Team for making it to the Championship Game. The game will be played Thursday, May 27 at 7:00 p.m in Mitchell SD. There will be a Peprally on Wednesday at 2:00pm in the main gym. After the Pep rally, the team will be leaving at 3pm. So we will have a send off as they leave out of town, North on hwy 77. Due to this accomplishment there will be no school for students on Friday. Friday will be considered a staff workday.
We still have Football playoff shirts if anyone wants one still. We have small, med, Large, XL, 2X, and 4x left. 15$ per. Come to the front desk and let them know your size. Thanks!
SYEP application deadline: Tuesday, May 25th, youth can pick up an application from the Higher Education office located next to the Youth Shelter on the hill. If parents or students have any further questions, they can contact Higher Education at 402-878-2631.
Today's Activities: HS Football at Mitchell, SD vs Lower Brule 7pm. Game is at Joe Quintal Field. You do not have to have tickets or anything like that to enter the game, just pay admission. Live stream of the game will be found at liveticket.tv #Bagopride
Link for tomorrow's football game 7pm: LiveTicket.tv  on YouTube or the web.
Football playoff shirts are still available and are being sold at the main entrance of the school. We will have an assembly at 2:30pm in our game gym. Community needs to be masked and temp checked. Please sit on the north bleachers.
Football shirts are still available in 4x and 2x-small. 15$ a piece and they are being sold out front, next to the main entrance. We will sell today until 3pm! #bagopride
Tomorrow we will be having a 2:30 assembly for the HS football team for making the ANFC playoffs. We will have a blessing, highlight video, and players will say a few words. This will take place in our practice gym. The team will be departing for Mitchell, SD on Friday at 10am. So please pack the highway with yourselves and signs as they head out of town north on hwy 77. #bagopride

Today's activities: HS golf at Wakefield 9am Jh track at Hartington 2:30pm

Students in Intro to FCS had the opportunity to decorate desserts when learning about the elements of design. Students were challenged to creatively incorporate different textures, colors, forms, and lines in their dessert decorating.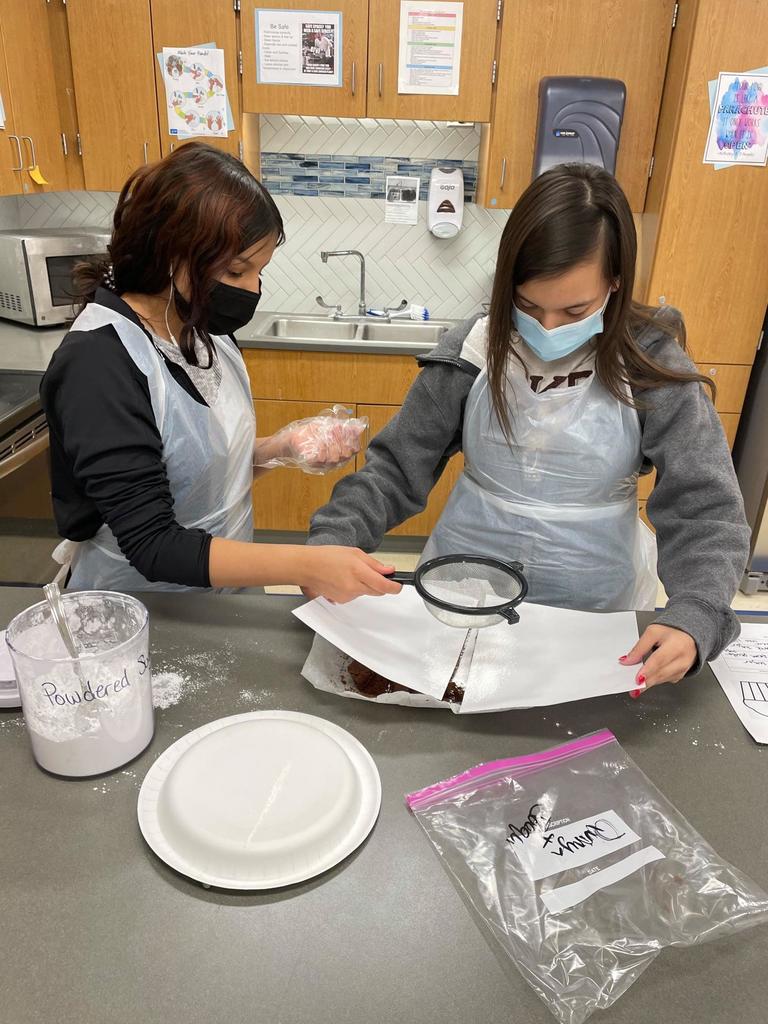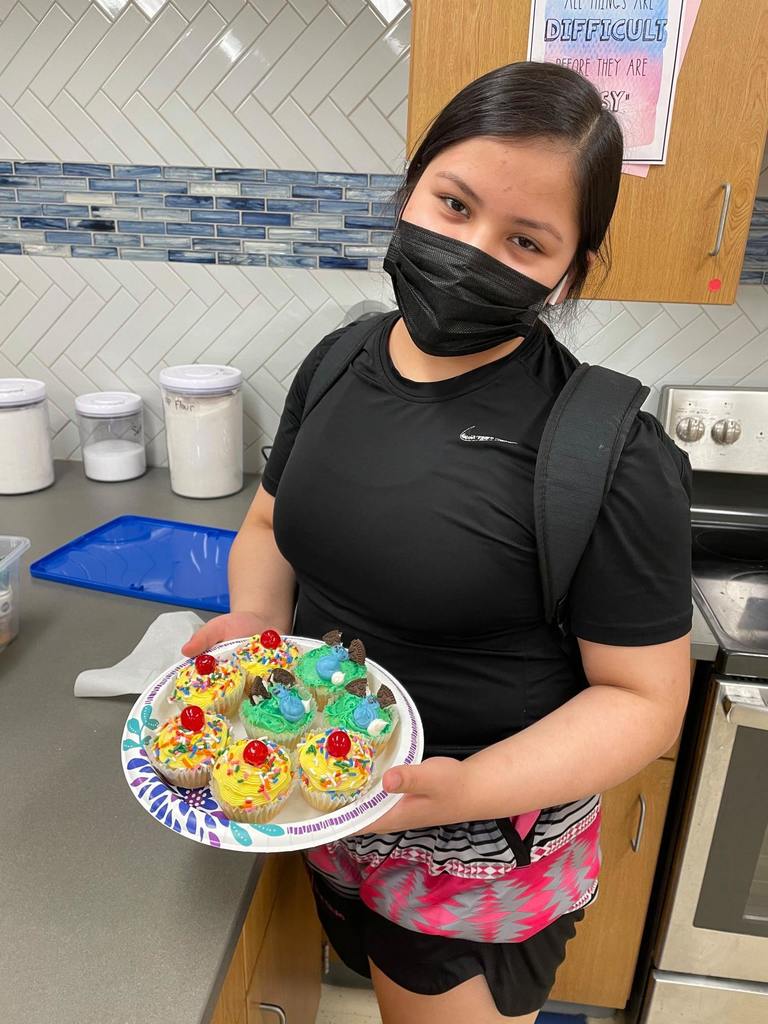 Big shout out to LPTC as they gave some our decorated Winnebago athletes recognition. The Lady Indians basketball team received some awesome shirts. Our very own Zeriah George received an awesome wood crafted plaque with all of her wrestling accomplishments. Thanks Little Priest Tribal College for your support! #Bagopride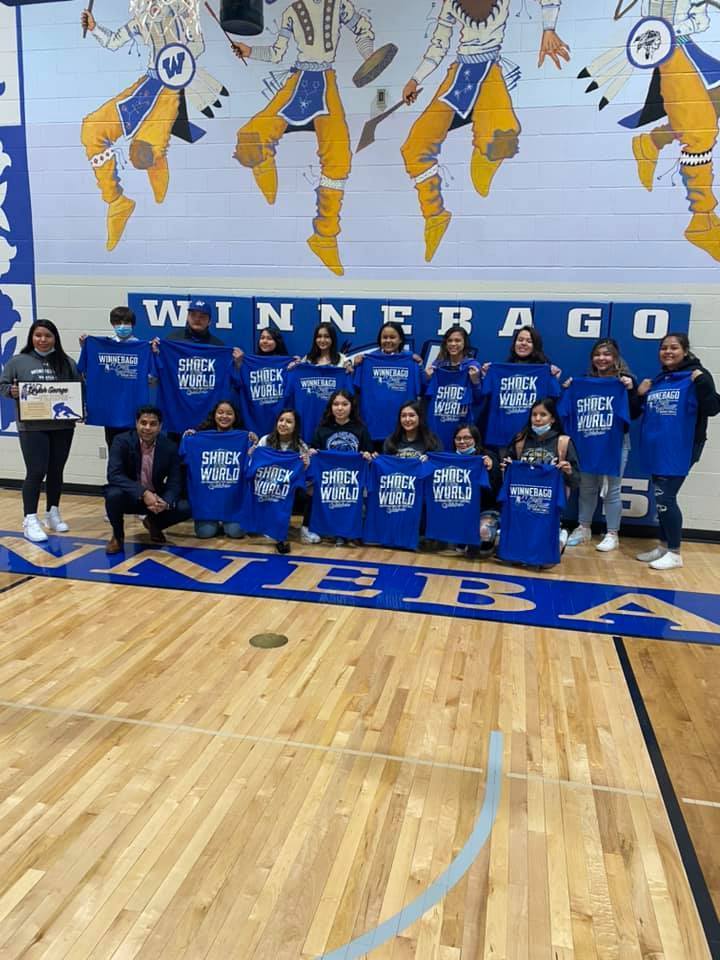 Thank you Little Priest Tribal Center for the recognition!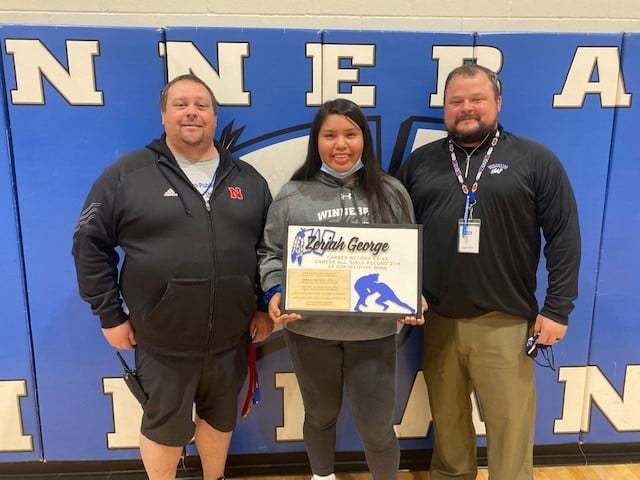 This is a test message