Hs scholastic competition at Norfolk, Northeast Community College 10am

The senior class will be taking their trip to Dave and Buster's in Omaha tomorrow, Tuesday, March 21. They will leave the school at 9:00 AM and return at approximately 4:00 PM. Meals and a game card will be provided by the school, but they may want to bring some of their own spending money. They have been given a parental permission slip to sign. It needs to be returned to Mrs. Brasch or Mrs. Eberly before departing from the school.
Tuesday March 21st WPS HS students will be testing. Freshman will be taking MAP, sophomore's PreACT and juniors the ACT. Juniors need to be at school by 8:00 to eat breakfast and ready to test by 8:15. When the juniors complete the ACT they will be dismissed from school which should be around 1:00. Freshman and sophomores will attend classes till the end of the day. Please encourage your child to get a good nights sleep and be to school on time- thanks!
Today's activities: Please join us for the performance of the school musical "Bye Bye, Birdie" this afternoon at 2pm and/or 6:30pm, open to the public. The 6:30pm show will have light refreshments served. Hope to see you there!
Due to incoming inclement weather, WPS will be closed today, Thursday, March 16th.
Today's activities: Please join us for a production of "Bye Bye, Birdie" this evening at 6:30 in the Winnebago Fine Arts Theater. Free "Bye Bye, Birdie" t-shirts, while supplies last. Light refreshments will be served after the show. We will have two more opportunities to watch the musical for the community this Friday at 2 PM and in the evening at 6:30 PM.

The musical "Bye, Bye, Birdie" will be open to the public free of charge on Wednesday, March 15th at 6:30pm and Friday, March 17th at 2pm and 6:30pm. T-shirts will be given out on opening night while supplies last and there will be refreshments served after each performance. Hope to see you all there!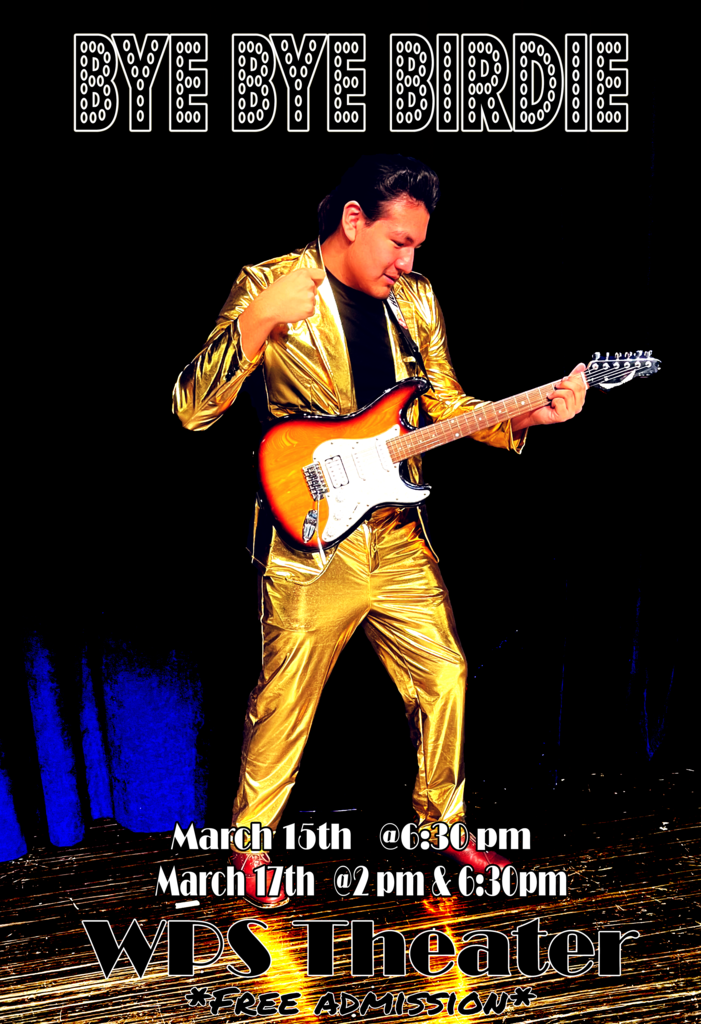 Due to weather, no school musical practice today!
Due to weather, WPS parent teacher conferences are canceled for tonight. If you have questions or concerns regarding your child, please contact their educator. Thank you!
Reminder the WPS has parent teacher conference today from 2pm-6pm. Please come visit with your child's teachers. Hope to see each of you!
Reminder that tomorrow, Thursday, March 8th, no school for students. We will have parent teacher conferences from 2pm-6pm. Please come and meet with your child's teacher!
Today's activities: District Speech at Wayne State College Jh wrestling at West Point public 4pm
Today's Activities: Speech Showcase at Winnebago this evening beginning at 5:30. Performances will take place on the stage and in the music and band rooms. Schedules of who performs when and where will be available when you arrive and also posted outside each room. Hope to see you there! 5:30-5:45 OID-Kenny, Dimi, & Ayden Poetry & POI -Evren/Humorous-Shyleigh 5:45-6:00 OID Kahlen, Ariayla, & Andi-Ayden,Kahlen (when done OID) /draw/prep Persuasive- Melaki/Humorous-Devin 6:00-6:15 Duet- Alen & Tylie /Entertainment-Alex/ Humorous-Kenny 6:15-6:30 Duet-Zayne & Devin /Entertainment-Alen/ Serious-Jacie 6:30-6:45 Persuasive-Melodine/ Kahlen/Kahlen present extemp/ Serious-Shyleigh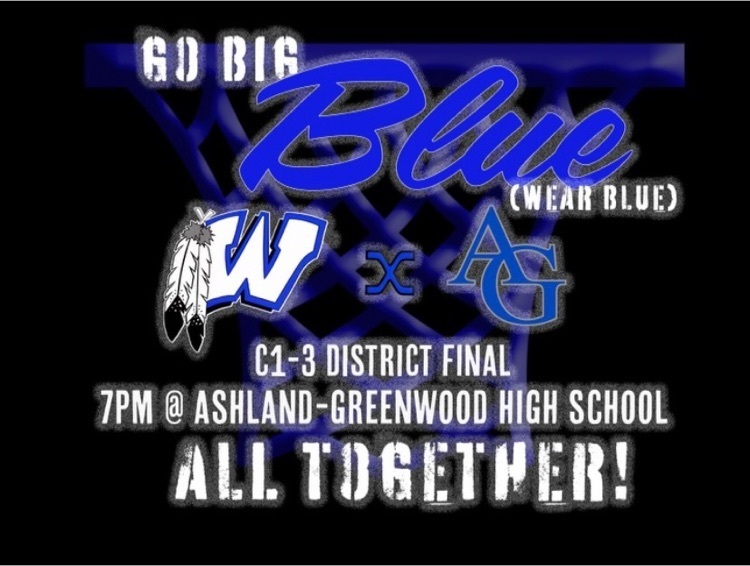 This week WPS is celebrating Read Across America Week with fun dress up Dr. Seuss theme days based on his books. Monday - "If I Ran the Zoo" Wear clothes with animals pictures or animal print Tuesday - "Fox in Socks" Wear crazy or mismatched socks Wednesday - "Wacky Wednesday" Dress wacky or wear mismatched clothes Thursday - "Cat in the Hat" Hat day or dress like you favorite Dr. Seuss character Friday - "Sleep Book" Pajama Day
Boys basketball district finals are officially out. Boys will be the 14 seed and play Ashland-Greenwood at Ashland on Monday, February 27th at 7pm. The live stream and game info will be sent out when it's available. Check the schools Facebook for more information.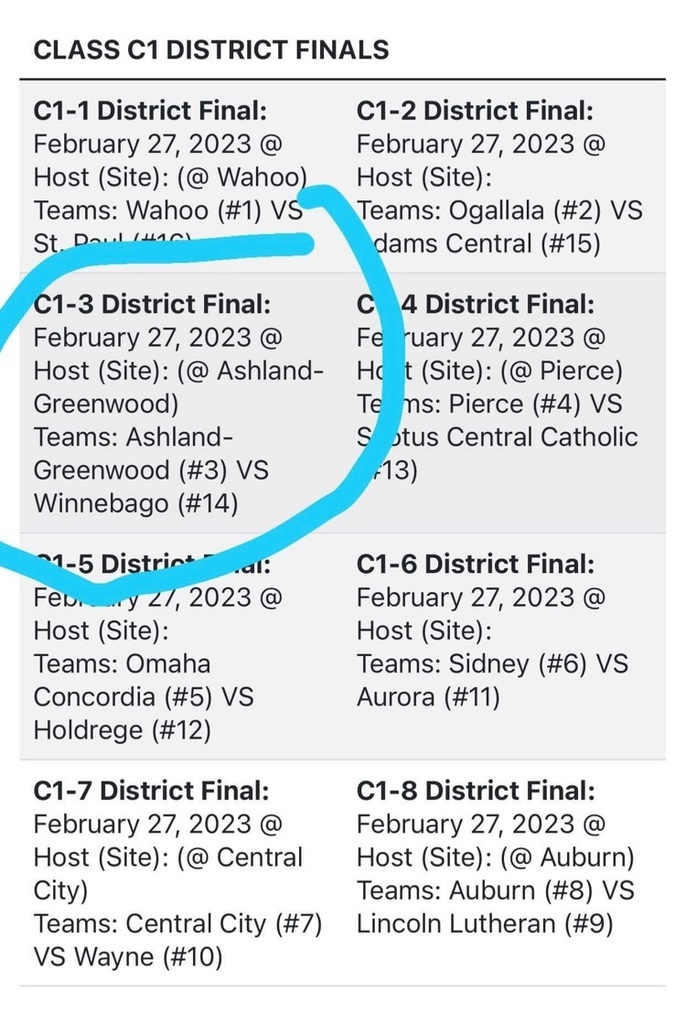 Due to icy road conditions WPS will not have school today. We will determine later this afternoon if the high school boys basketball game tonight at 7pm in Wayne will be played. Please stand by for updates.
Due to weather and road conditions, WPS will have a 10am late start tomorrow, Thursday, February 23rd.