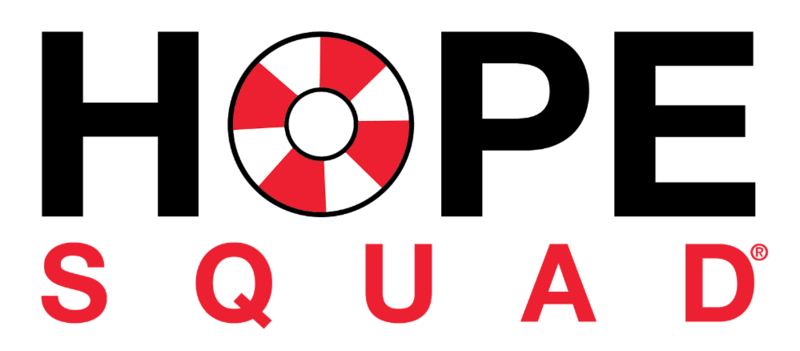 Hope Squad is a school-based, peer-to-peer, suicide prevention program. The program reduces youth suicide through education, training, and peer intervention. The Hope Squad program began in Utah in 1999 and is now being implemented in approximately 1100 schools in 31 different states.
Winnebago Public Schools began implementation of our Chapter of Hope Squad in June, with advisors receiving training. The advisors are: Stephanie Benne, Samantha Eberly, James Gubbels, Adam James, Lori Tremayne, and Donna Wolff (YCIC). In September, students in grades 7-12 were asked to nominate peers they felt were easy to talk with, good listeners, and concerned about others. Those students were invited to attend a Hope Squad Introduction Meeting. Following that meeting, parents of the students who were interested in becoming Hope Squad members, were invited to a Parent Meeting, as this is a necessary component of being a Hope Squad member.
The Hope Squad has partnered with Morningstar Counseling and YCIC to provide additional support. Sandy "Macky" Scott, Donna Wolff, and Marci Tilley attend meetings and are available to members, advisors, and the student body.
In October, regular Hope Squad meetings began. The members of Hope Squad meet regularly to gain knowledge and skills to assist them in helping others as well as taking care of themselves. The team has completed the core lessons: 1.) Coming Together; 2.) Why Hope Squad; 3.) QPR - Question, Persuade, Refer; and 4.) Self Care. We have now begun getting into other lessons to help build capacity. The remainder of the lessons address the following topics: Adversity, Inclusivity, Resilience, Self-Care, and Suicide Prevention. Most recently, the Team has been learning about Emotional Intelligence and understanding that Everyone has a Story.
The student members of the Winnebago Chapter of the Hope Squad are: Alonzo Bass, Zayne Bassette, Dyami Berridge, Lula DeCora, Precious DeCora, Ethen Ireland, LaKaylah Kearnes, Desia Kitcheyan, Jenna Payer, Zaniyah Redhorn, LeAngela Robinson-Lincoln, Adain Robles, Mazhu Snow, and Alen Whitewing.